In Memoriam: Gordon W. Hake
---
Death Notice published in Washington Post, July 24, 1997:

HAKE, GORDON WITHERS

On Friday, July 18, 1997, GORDON WITHERS HAKE, of Silver Spring, MD, Chairman of the Board, Hake Internet Projects, LLC; beloved son of Jerome John Hake and the late Margaret Arbuckle Hake; step-child of Margaret G. Hake; brother of Bruce A. Hake and the late Robert John Hake; brother-in-law of Judy Hake; nephew of John M. Arbuckle. Relatives and friends may call at Collins Funeral Home . . . Mass of Christian Burial at St. John the Evangelist Church, Silver Spring, MD . . . Interment Gate of Heaven Cemetary.
---
We are shocked to realize that we don't seem to have a single
photo of Gordon from the two years 1995-1997 when he worked as our partner
in Hake Internet Projects. If anyone has any photos of Gordon from these years,
please let us borrow them for this memorial.
---
But from Gordon's years with us at Hake Internet Projects,
we do have this wonderful, wonderful tribute from a customer. Thanks, Margi!
---
And here's the tribute from Gordon's sister-in-law, Judy.
---
This is a crude beginning. We hope to add much more to this memorial. And we
hope these photos help you see the sweep of Gordon's life as we do,
drenched with love and tears.
---
How much more we will add, who can say? Down here now in the valley
of grief, every stimulus reminds us of Gordon. In Bruce's family, the dead
now outnumber the living. Robert died in 1977. Mom died on September 15, 1984.
Gordon died in 1997. Now it's just Bruce and Dad, who is in wonderful shape
physically and mentally at age 70. He was in the hospital for the first major
surgery of his life four days before Gordon was struck down on July 7. And he
and Gordon's stepmother Margaret were at Gordon's side in the ICU every day for
the terrible two weeks, driving a several-hour round trip each day.
This site is a tribute to him as well.
---
Once in awhile
you get shown the light
in the strangest of places
if you look at it right.
--Scarlet Begonias, Hunter & Garcia
---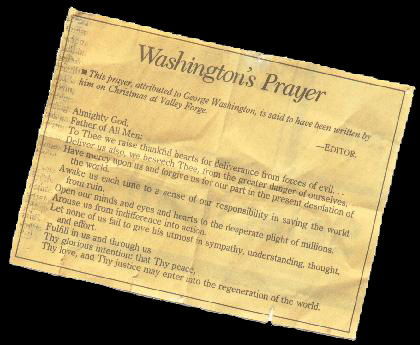 Scan by Gordon of a clipping he always kept on his office clipboard.
---
As Gordon would have wished it, memorial contributions may be made to Amnesty International, 322 8th Ave., New York, NY 10001. Thanks to all who have made contributions.
---
Return to start.
---
amgd