Images of Gordon's Life
---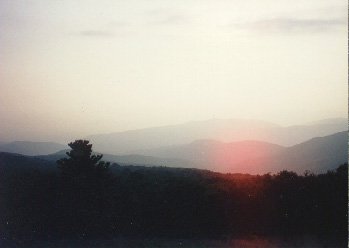 A photo taken by Gordon of the Blue Ridge.
---
Wake now, discover
that you are the song
that the morning sings.
Wake now, and find out
that you
are the eyes
of the world.
Eyes of the World -- Hunter & Garcia
---
Click on photo, or use your browser's "back" button.